Machine translation is a subfield of computational linguistics and artificial intelligence (AI) that aims to bridge the language barrier between people and organizations.
Machine translation systems work by analyzing the structure and meaning of the source language text, and then generating an equivalent text in the target language.
Natural language processing (NLP) plays a crucial role in machine translation, as it involves processing and analyzing human language to understand the meaning of text and produce accurate translations.
Transflow360 is a one-stop solution for all your language needs. TransFlow360 is designed to work with very large datasets and uses a variety of machine translation techniques to improve quality.
The language corpus is trained to meet language demands, covering different languages and domains.
Transflow360 's AI powered localization services are validated by qualified linguistic professionals and committed engineers who make the platform integration simple.
Localization with Transflow360 is much more than just translation, as it also considers cultural nuances, differences in terminology, legal requirements, and local preferences.
Our machine translation techniques follow a hybrid model where language experts' cross paths with advanced AI technology to ensure a perfect output.
Schedule a call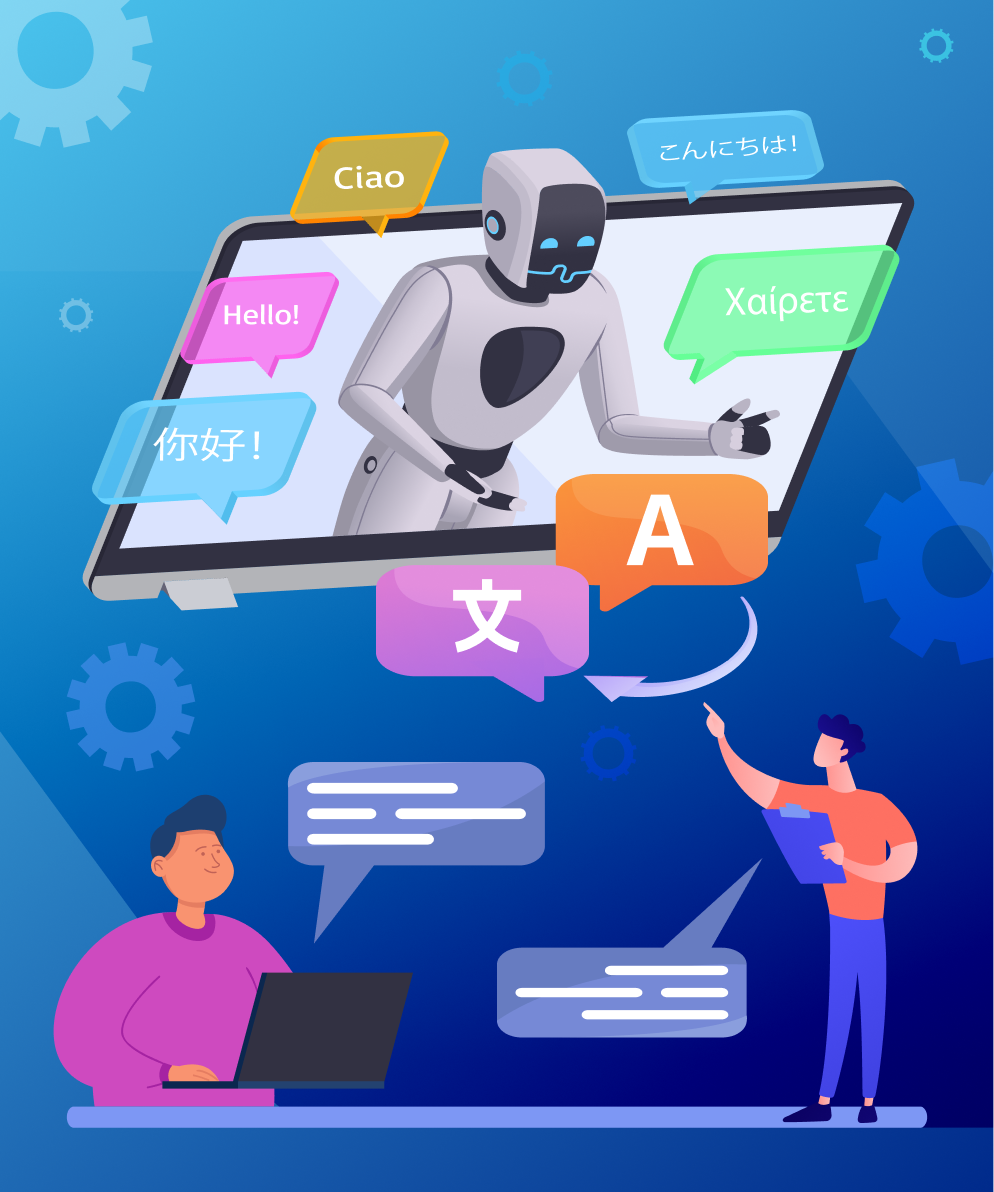 MACHINE TRANSLATION SERVICE LEVELS
RAW MT
Typically used to get the general gist, where the content types are generic in nature.
CUSTOM MT
Improved Accuracy and Higher Quality.
Requires the Engine to be trained to achieve significant improvement over baseline quality.
MT WITH LIGHT POST EDITING
Produces understandable translation with no major errors.
Content produced may sound literal or unnatural.
MT WITH FULL POST EDITING
Produces output equivalent to Human translation only process.
We can add an additional QA layer to further improve the quality.
Suitable for customer facing content/ technical content.